ex-libris: japan

︎Illustration, Japanese
︎ Ventral Is Golden
"The summer grasses.
All that remains,
Of a warriors dream." - Matshuo Basho

︎by Takeo Takei
︎by Takeo Takei
︎by Takeo Takei
A bookplate, also known as ex-librīs (Latin, "from the library of..."), is usually a small print or decorative label pasted into a book, often on the inside front cover, to indicate its owner. Bookplates may be divided into three broad stylistic categories: armorial, typographic, and pictorial. Even among the earliest examples, however, many ex-libris feature some combination of these three elements.
In their modern form, they evolved from simple inscriptions in books which were common in Europe in the Middle Ages, when various other forms of "librarianship" became widespread (such as the use of class-marks, call-numbers, or shelfmarks). The earliest known examples of printed bookplates are German, and date from the 15th century.
Japan's oldest ex-libris ownership stamps trace back to the Nara period (810 to 1010 AD) where they were used by only a limited number of people in temples and shrines, for example, and by members of the privileged classes. However, as books became more common, and as scholars and persons of letters who collected books grew in number, a wide variety of ex-libris ownership stamps were produced to satisfy this more widespread use. Depending on the era in which it was used as well as the kind of place it was used in, the stamps display a variety of forms, each showing their own special characteristic. These indicated the person's occupation and social standing (in the case of a personal ownership stamp). Those used by the feudal lords were grandiose and imposing in their style and those used by men of letters had more refined texts and designs.
︎by Toshio Sekine
︎by Toshio Sekine
︎by Nagisa Hemni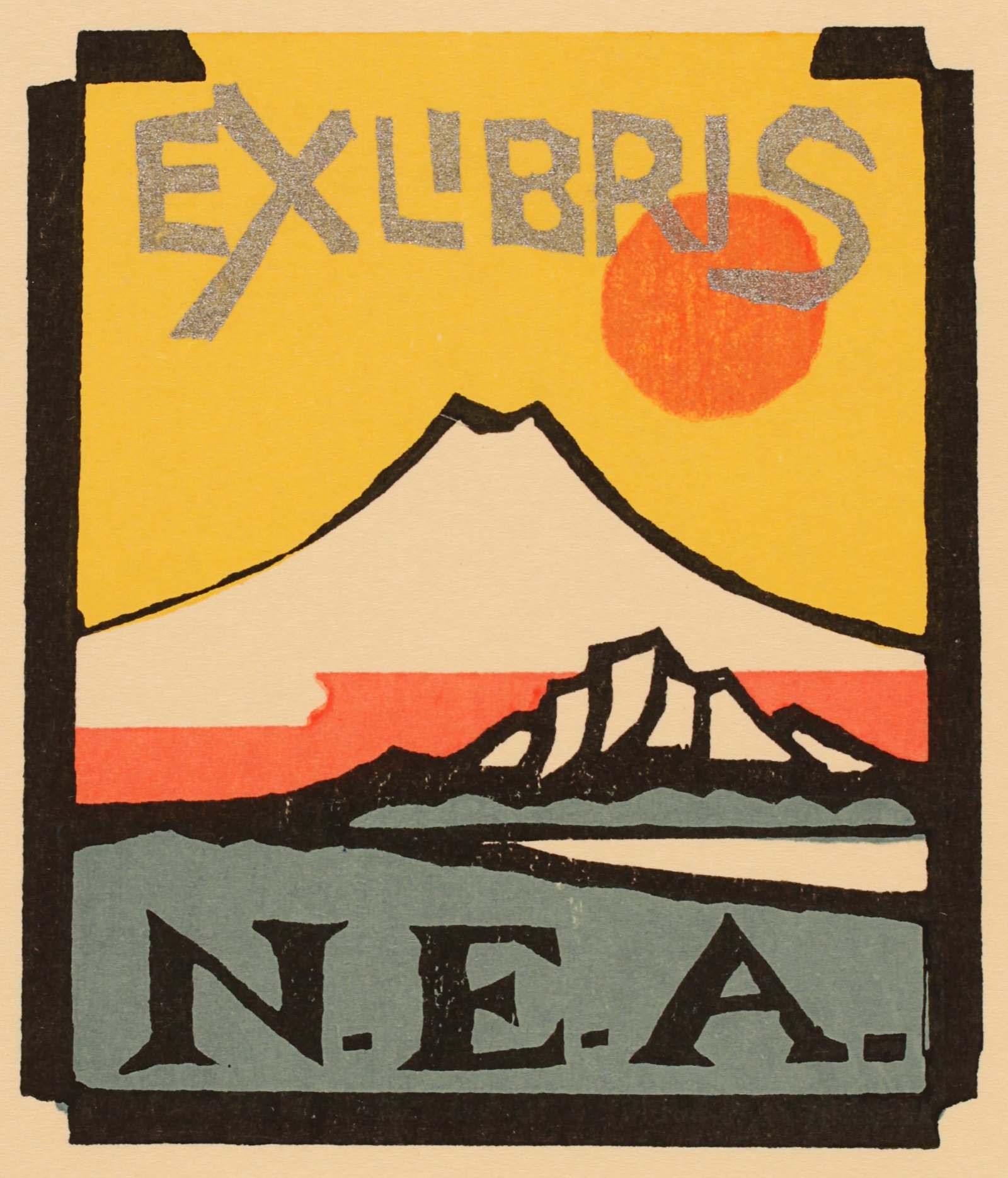 ︎by Yoshi Kanamori
︎by Yoshi Kanamori
︎by Yoshi Kanamori
︎by Yaozo Matsumi
︎by Yaozo Matsumi
︎by Kazuyoshi Otani
︎by Haku Maki
︎by Peter F. Hosokawa
︎by Okiie Hashimoto
Further Reading ︎

Art, Exlibris, webiste. Caterogry; Japan
Japanese ExLibris history